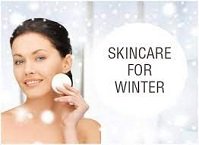 A Few Tips to Prepare Your Skin for Winter
While winter time is on the one hand by all means a fun time with the Christmas and  New Year celebrations, snowballs playing, tobogganing and what not, still there are some issues that cam make all the winter joy inconspicuous including dry skin, dry hair, face looking rosy, chapped lips and itchy nose. As you probably can say yourself, dry skin is the subject to infection and bacteria.
We do hope this article will help you stand the weather tests and not only during winter but all the year round.
After your skin had dried out and you applied some moisturizing cream or lotion you feel a lot better, but the fact is the skin has already received the damage so something should be done about it too. Using a cleanser nourishing your skin is a great idea. Choose from products rich for antioxidants comtaining such ingredients as tocopherol (or vitamin E) lipoic acid and CoQ enzynmes, petrolatum, mineral oil, linoleic acid ceramides, dimethicone.
And do not neglect peeling. It is the procedure that should be of high priority during all seasons and as winter is the time when your skin dries out much more, be sure to exfoliate regularly. For better experience look for components like alpha-hydroxy acids or coQ enzymes – they boost cell turnover and air circulation.
Choosing cosmetic products take into account your skin type and your life rhythm. If you are very active and mobile and go in for all those winter activities like skiing, skating, make sure you cover your skin as much as possible with a hat, scarf and gloves. To protect yourself even more apply Aquaphor to your feet, treat your face and hands to a heavy-duty cream, apply sunscreen to build a shield against UVA and UVB rays.
Remembering the saying "You are what you eat," be very choosy in regard what you consume making preference towards products rich for omega-3 fatty acids and antioxidants and do not forget to drink enough water (that is clear water as any liquid does not count in this case).
Also, for glowing and perfect skin make sure your external surroundings are amicable: use a humidifier if the air is too dry at home, use water temperature not higher than 98.8 degrees for when taking a shower.