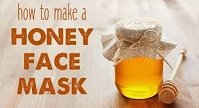 Honey Facial Mask – How to Make?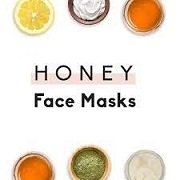 Herbal masks have been in vogue and usage since a while now and they have been utilized for many years from many different people around the globe. If you are thinking about having a better skin tone and texture you should know that a facial mask will prove out to be something effective and naturally out coming before you know it. Herbal masks and even the synthetic ones are made out in such a manner that you don't have to do anything at home. They are instantly mixed and included with all of the essential elements and minerals that your skin needs to stay healthy and flourishing. You just have to mix them in a medium and provide suitable time span to dry off.
One of the most effective facial masks is the honey facial mask which most of the people imply these days as well. It is natural potent and effectual for the things you wouldn't ordinarily experiment with in general life. Here are some ways within which you could prepare honey facial masks which doesn't include the basic element but much more than that.
One of the most appealing and fruitful facial honey masks is the one you can make with apple pulp. Scoop out the seeds of an apple and blend it in the form of pulp using blender. Depending on the type of pulp and facial mask you want to make, you can use 3 to 4 apples as well. Take 4 to 5 tablespoons of honey and mix with pulp to make a uniform mixture. Apply a single layer of this mask on your face and leave it like that for about ten to fifteen minutes. Wash it off with lukewarm water once it's dried off.
You can also combine honey with milk, yoghurt and lemon. Use 1 tablespoon of fresh yoghurt, 2 tablespoon of honey, 2 tablespoon of fresh milk and fresh juice of a single lemon in order to make a paste form of substance. Apply one single layer on your face and wait till it dries off, once that is done, apply other layers of this same mixture over again until you have used the entire bowl. Leave the mask for about ten to fifteen minutes and wash it off with lukewarm water.
You can also mix honey with a tablespoon of honey, lemon juice and 2 egg whites to form a mixture that could be applied to the face.