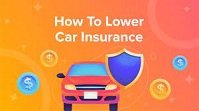 How to Lower Car Insurance Costs: 4 Tips for Car Owners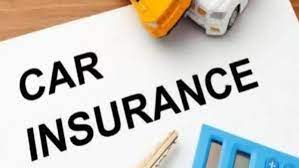 Owning and maintaining a vehicle costs a lot of money. With the number of lawsuits arising from car accidents and the rising cost of vehicles, car insurance rates have become hefty across the country. Unfortunately, these insurance costs are not likely to go down any time soon. Thankfully, there are ways to lessen the burden on your finances. Contrary to popular beliefs, getting the right auto insurance doesn't have to leave you broke. Here are a few tips to lower your car insurance premium.
Use One Insurance Company: It is advisable to group all your insurance policies, such as your homeowner's and your car insurance, in one insurance provider. Most insurance companies offer discounts as much as 10% off your total premium. This is due to the fact that these providers offer a bulk rate to their clients because they want your business.
To acquire a discount, you should ask your agent or the company representative if you qualify and get a quote. It is best to gather different quotes from different companies and compare.
Raise Your Deductible: This is another strategy to lower your premium. You can drastically lower your rate if your raise you're deductible. Deductible is the amount you will pay out of pocket when you make a claim. With that said you should decide how much you can afford to spend from your own account and then adjust your deductible accordingly.
Drive carefully and Keep A Clean Record: It is very important to be a careful and safe driver. This will not only help you avoid getting into fatal car accidents but it can also lower your insurance rates. Obviously, getting into more accidents means you will be paying more in terms of annual premiums. If you get into an accident or if you are arrested for DUI, you will be considered as a high risk driver by many insurance providers. This means you will have a hard time getting insured and you will have to pay higher rates than usual.
Do Not Get Unnecessary Coverage: Before you sign any contract, make sure that the coverage that the policy provides will be applicable to you. Dropping a few types of coverage can help lower your insurance rates. Although this strategy is not advisable as nobody can predict if or when an accident might happen, there are certain coverage which might be unnecessary. Say, for example, you are driving a beat-up truck. It might be more practical to drop the collision coverage. This is because of the fact that the insurance company might total the car in case your get into an accident. If the car value is only a thousand dollars and the collision coverage amounts to $500, it will not be practical to buy it.