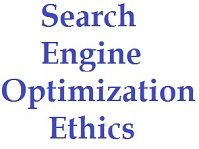 Search Engine Optimization (SEO) Ethics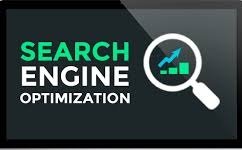 In the current business scenario, Internet Marketing or Web Marketing has emerged as one of the most important tools of selling your products of services effectively. Internet Marketing or Web Marketing involves categorizing your products and services in a disciplined manner so that users desiring your product or services should come to know your company with minimum effort. This is where Search Engines are so important. In short, Search Engines have become the most powerful supportive tool in finding the actual search results in a relevant context to the searched phrase for any web business purpose, or website optimization.
The concept of Search Engine was invented in 1990 with an option to search the web through a database for specific pages that match certain criteria with the information desired and that are how it has become a practice to access information easily. In fact, Search Engines not only generate a different way to access information on the web but also help users explore the relevant and accurate sites on the web.
In order to produce more business through search engines, site owners or webmaster have started to build websites in a more search engine friendly manner. Search Engine optimization (SEO), that gave birth to the concept of spamming and unethical business practices, have become the most preferred way by webmasters to boost rankings of their websites.
Search engine Optimization, if used effectively and ethically, can play the part of an important marketing tool that brings healthy returns on investment (ROI) to your business. This article is only helpful for those who really need advice on how to go with search engine practices to get an commendable online business return.
Search engines are programmed to display search results with accuracy and relevance to the searched content and to continuously update their search algorithms to prevent spammed or irrelevant search results pages with unexpected content. In fact, properly programmed search engines can restrict / ban unethical users or websites from accessing or submitting sites to their index.
Our Web marketing team at Synapse would like to elaborate on some SEO ethics:
Making a useful website with an Original and unique content of genuine value.

Concentrate on a niche that isn't too big and make your target users prospective not the search engine.

Be more practical about the actual keywords / phrases that users would type, and include these on your pages.

Hyperlinks intended to help visitors in finding the relevant content or information, whenever required.

Website should have a site map so that it's easy to have a view of all your pages.

Meta elements (including title, keywords and description) should be precise and relevant to the page content.

Don't forget about direct visitors and be creative in marketing / promoting your site.

Try to collect the visitor's information for future marketing or promotion strategy – newsletters may help you in this.

Avoid using hidden text/links, sneaky redirects, and other spam techniques.

Updating your website regularly.
We suggest avoiding black optimization tricks like:
Mirror sites with duplicate your content

Hidden text or hidden links (text having same color as the




background)

Doorway pages or cloaking pages

Excessive cross linking of related sites from the same network

Inbound links from link farms

Repetitive keywords / phrases / key terms in HTML tags or content

FFA Listings of website
We really appreciate any of your query /suggestion / comments or input towards the real SEO or web promotion techniques. Also, you may contact our SEO team for any web marketing solution to your online business.