Tips for Search Engine Optimization (SEO)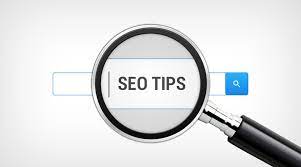 Search Engine Optimization (SEO) has gained a lot of popularity since the last few years, thanks to the emergence of search engines, particularly Google. In layman's term, SEO is a technique in which the ranking of a website can be improved in search engines. Up to a few years back SEO wasn't of much significance but today, due to the tremendous advancement of online marketing, having an online presence is vital, and so is having a high ranking in search engines. This is simply because most of website traffic comes through search engines.
Consider a situation when you are searching for golden jewelry. In this case, you will search the Internet for companies offering golden jewelry with a set of keywords or key phrases such as 'golden jewelry,' or 'jewelry gold.' Once you click on search with these keywords an entire list of jewelers will be visible in front you and all you have to do is go through each and every jewelry website and see which one is most suitable for you.
Now, obviously, there will be thousands of jewelry websites with the same keywords and all will appear in your result. In any case, you are unlikely to exceed the second or at the most third result page. What does this mean? It means that websites that are visible in the second or the third pages are just ignored. Statistics reveal that about 80% of the traffic doesn't go to the second page, and that's why website owners crave for a top 10 ranking.
This is the reason why SEO is necessary. Earlier, search engines used to list results that were submitted, categorized, or maintained manually, but now automated crawlers scan a website and rank it automatically based on the keyword density. However, emphasis only on keywords led to unethical practices and now Google has come up with a method where along with keyword density the number of inbound links is also counted.
So, what needs to be done to maintain a high ranking for your website?
This depends on the search engines you are targeting, but the basic rules are the same.
A blank title tag is a wasted title tag; try to put in some keywords rather than leaving it blank.

Use the header tags optimally because search engines identify them.

Fill in the Meta tags

Fill in title tags, links and images with short descriptive texts, preferable keywords.

Exchange links with similar websites; this increases your link popularity.

Make a keyword rich content for your website.

Stick to the regulations. Remember, search engines are smart enough to identify keywords that are unrelated to your website, and instances such as search engines banning or blacklisting a website are not uncommon.