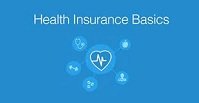 Private Health Insurance – The Basics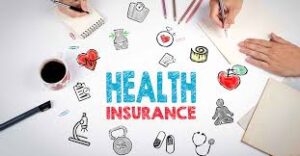 Health insurance is important for individuals and many employers offer private health insurance to their employees. Usually group health insurance is available at an affordable cost than individual insurance when you look at the premiums individually per person. You can also include your family members in the group plan.
If you change your job and want to continue with your private health insurance, you can do so as a group leaver on continuation of cover to an individual policy in your name with the same insurance company. However, your premium will be more expensive on an individual health insurance policy. Of course, there is the option to use the NHS, but as you may be aware the services and hygiene condition of some NHS hospitals can sometimes be poor and people do sometimes end up getting infected by superbugs. Apart from that you may also be kept waiting for long periods in the NHS waiting lists. This is one of the main reasons why people prefer private health care facilities.
Basically the information required includes personal information like name, address, date of birth, level of cover and underwriting required – if fully underwritten your doctor's details and medical history. Ensure that all the information that you provide in the form is correct as non-disclosure may lead to a future claim being declined. The good news is that more and more companies have now introduced tele-underwriting where you can speak to a trained tele-underwriter who will go through all the medical questions with you over the phone which can significantly reduce the chances of misunderstanding and hence non-disclosure.
Private health insurance is especially useful when it comes to getting an early diagnosis, as a diagnosis in time can sometimes save a life. The other advantage associated with having insurance is that it will cover your treatment in a private hospital. Depending on your level of cover, you can get full out-patient consultations from a specialist and can also enjoy the comfort of a private room with TV in a hospital of your choice.
Certain factors have to be considered before buying a private health insurance plan. Don't just opt for the first insurance company that you come across. Instead shop around and compare policies and companies as this will help you to save quite a bit of money. Alternatively you can use a broker that specializes in this field and they will do all the work for you, and the good news is that most of them do not charge for their services as they receive their commission directly from the insurance companies.